WLS Bunco 2013
Deanna Johnson did a fantastic job chairing 2013's Mardi Gras: Bunco on the Bayou. Her committee provided great food, wine, prizes, decorations, and fun. Thank you WLS members for helping with set-up, the games, the registration, purse check, the auction, the ticket sales, publicity, photos, the costume contest, and the clean-up. Thank you to Bryan Barnes for loaning and setting up the sound system again this year! We lift up our absent member, Susie Wilcox, who is in the hospital. Get well soon, Susie. Erin Steele, WLS President.
This year's WLS Mardi Gras Bunco on the Bayou event will be January 20, 2013. Knights of Columbus Hall, Pearland.
Be sure to mark your calendars. Click the Sign Up Now button at the top left of this page to register with SignUp Genius or call 281-412-0035 to register by phone.
To use Signup Genius, you do have to create an account - but it's real easy with your email address!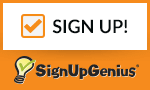 Bunco was a blast! Thank you sponsors and attendees.
Sponsor levels:
$500 – Gold (includes 4 event tickets)*
$250 – Green (includes 3 event tickets)*
$100 – Purple (includes 2 event tickets)*
$50 – Krewe of Friends (includes 1 event ticket)*

*Please note that all event tickets included with each sponsorship level will be held under the Sponsor Recognition Name at the event registration desk.

Sponsor Forms: